Shipping for FL, GA & AL available Oct - April! >>> For More Info Check 'Shipping' under Delivery Options!
Kidney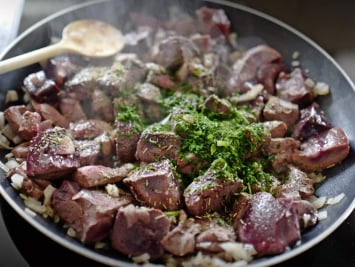 1 pkg | Approx 1 lb @ $7.50/lb = $7.50 + $0.00 Assembly
Nutrient rich offal from our Devon grass fed steers! Kidney meat contains omega 3 fatty acids and it is also known to contain anti-inflammatory properties and to be good for the heart. It can be prepared in a variety of ways, but is often made into Kidney pie or sauteed with garlic and onion. (You will be charged based upon actual weight after your order has been assembled.)

We are proud to label ALL our beef as Animal Welfare Approved & Grassfed Certified by AGreenerWorld.org. No artificial hormones, steroids or antibiotics.
Website and Online Farm Store Powered By
Eat From Farms